Engineering Materials: Properties and Selection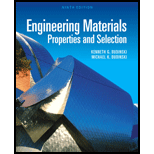 Covering all important classes of materials and manufacturing processes,
Engineering
Materials9e teaches students why materials fail, and how to select materials which will not. Drawing on the authors 66 years of combined author experience, this book teaches students how to build a repertoire of materials suitable for most engineering applications, and how to properly specify the materials on engineering drawings. Changes to this book Revised and fully-up-to-date Every chapter covers current global industry trends Environmental aspects of materials are presented throughout Covers the basic concepts of nanomaterial technology New and more questions at the end of every chapter ''This book is ideal for the Engineering Technology market. The focus is on real applications of engineering materials with just enough science background to make the subject understandable. In addition to classroom use, this text is useful as a practical reference for the engineering practitioner. '' --Beth Carle, Rochester Institute of Technology
See more:
Engineering Materials: Properties and Selection
Introduction to Engineering Materials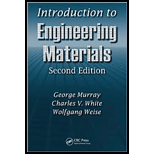 Completely revised and updated, Introduction to Engineering Materials, Second Edition elucidates the fundamental science behind the classification of materials and their property limits in terms of temperature, strength, ductility, corrosion, and physical behavior, while emphasizing materials processing, selection, and property measurement methods. The book presents a balanced overview of the theoretical-scientific and practical-technical aspects of materials engineering. It discusses atomic structure and bonds, imperfections in crystalline materials, ceramics, polymers, composites, electronic materials, environmental degradation, materials selection, and more.